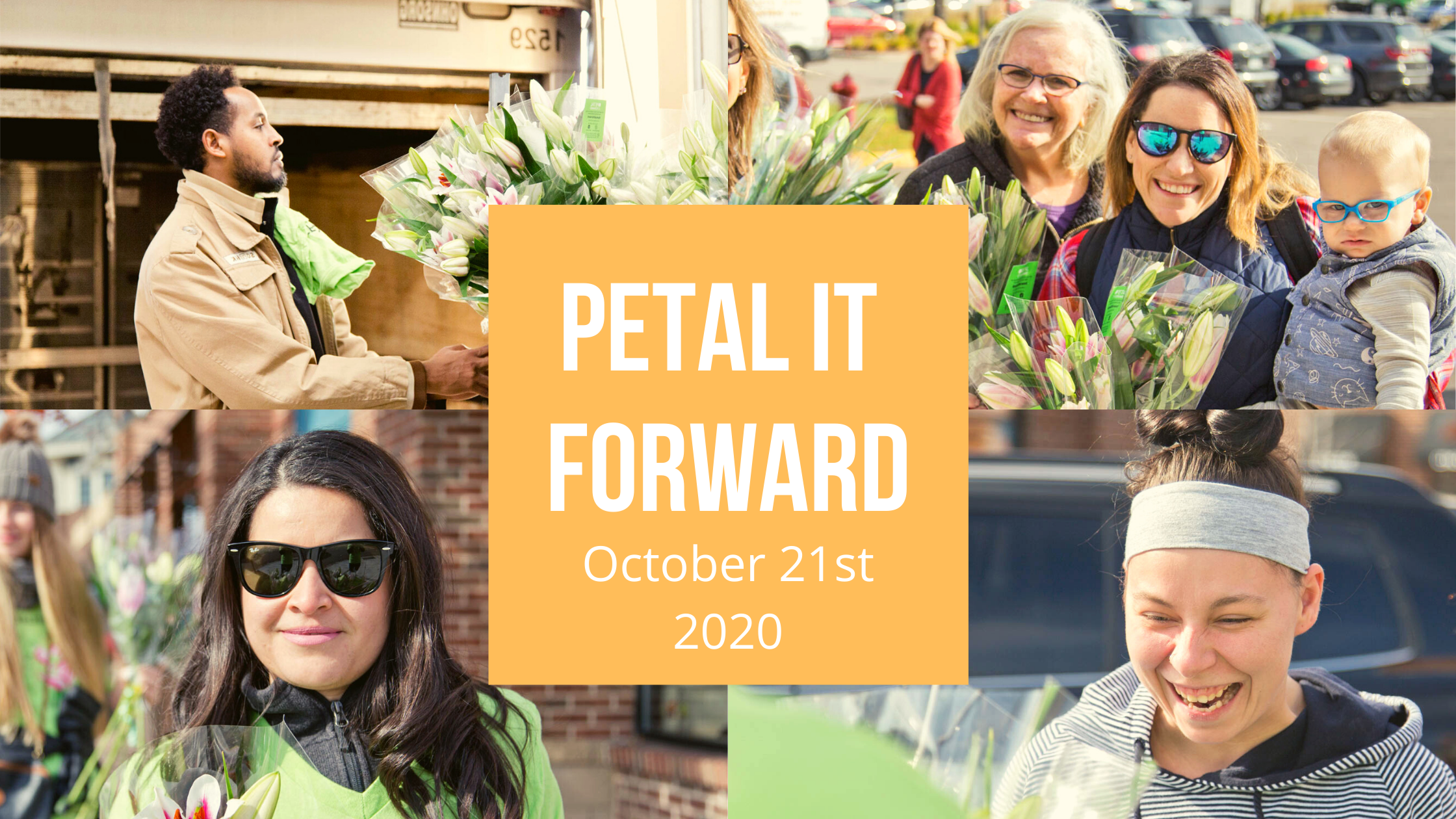 Petal It Forward 2020 all wrapped up:
This year was different than all others previously.  Here in the Twin Cities, we had snow on the ground and masks on our faces.  Never before have we had a PIF event with SNOW!  It was a bit chilly, but with mittens on our hands, hats on our heads, and a truck full of flowers, our Len Busch Roses team headed to Maple Grove for another great year of giving out flowers.
Covid-19 has thrown all of us a curveball this year, but here in Minnesota and at Len Busch Roses, we don't let that hinder our floral intentions!  With safety precautions in place, we still knew that "Petal It Forward" needed to go on more than ever.  I truly believe in the power of flowers.  One might say they are medicine to our soul.  Research has shown that giving and receiving flowers creates a sense of joy and elation in our spirits!  So what better way to "give out joy"?
Len Busch Roses, along with some of our floral vendors, supplied 7,000 flower bunches to some participating florists in our state and few surrounding states as well.  In Maple Grove we handed out 240 bunches.  That means 140 people received a bunch of flowers from one of our team members. Even with masks on, the recipients saw a smile in our eyes and as we handed them flowers and we received "eye smiles" back as well as a few tears here and there.  This warmed our hearts on a chilly day.
The concept is quite simple; give out two bouquets, one for the person you just gave the flowers to, and the second for them to give-away-(petal it forward).  So just think, 7,000 smiles given out and hearts touched by the giving of flowers.  Now, the Society of American Florists, who started this awesome event 6 years ago, hopes that the joy people experience through "Petal It Forward" will keep people coming back for more of that euphoric feeling that giving and receiving flowers evokes in ourselves.  Bringing awareness to the power of flowers is what this is about.  PIF 2020 had 46 states participating in this event this year–"WOW" is all I can say.  Think of all the people who felt a moment of joy as someone, in many cases, a complete stranger, handed them flowers.  Think also, how this will affect all of these people as they look at those flowers for the next week sitting on their tables, counters, and desks. Flowers and people did that!  I hope the concept of PIF will also encourage people to continue to look for other ways to spread kindness to one another.  Of course, flowers are my favorite way to do that!
As I sit here, in my comfy chair, feet on my ottoman, wine on the table next to me and a gorgeous bouquet of flowers smiling at me from the coffee table, I am reminded of how important we are to each other each and every day.  Imagine if we looked for ways to bring Petal It Forward into our lives more than just once a year.  Ask yourself, "What difference could a simple flower make to someone?"  PIF helped change how I view my job as a floral designer.  Every time I pick up a flower, I think about the power in that stem to bring a smile to someone's face and heart.  How big or little, scented or not, pink or orange, tropical or "gardeny", simple or grand, it does not matter.  Flowers have power.   I encourage you to live your life in a "Petal It Forward" kind of way each and every day.  Blessings to each of you and even though PIF 2020 is wrapped up,  keep "petaling" it forward!
Written by Georgia Edgington
More Business and Trends articles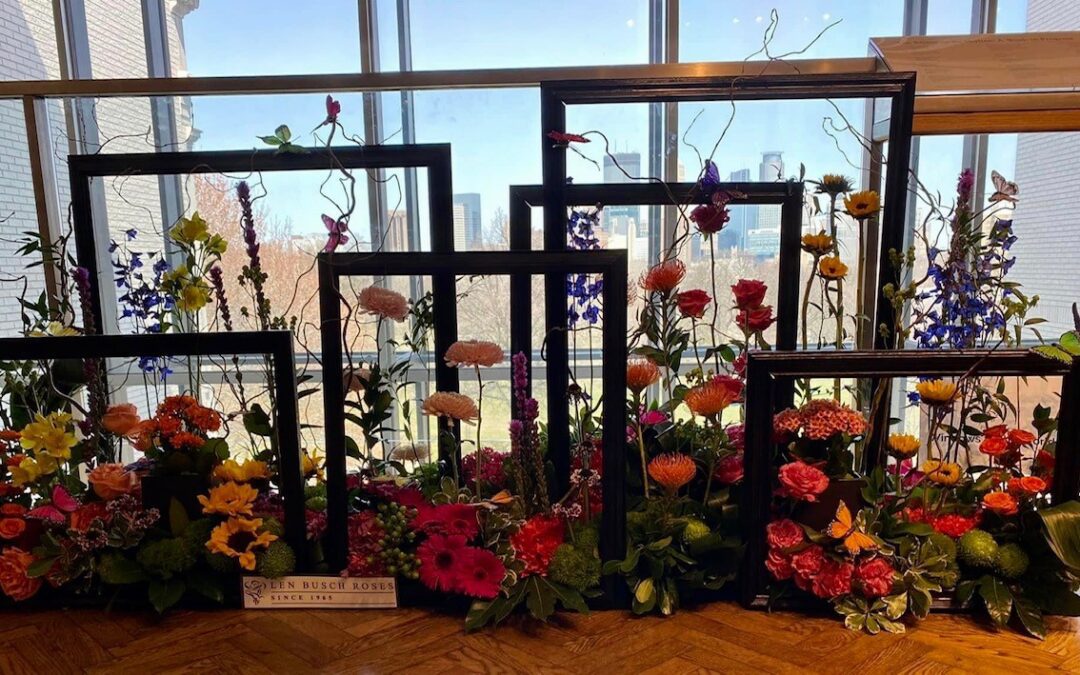 Roses, hydrangeas, tulips, eucalyptus, daisies, orchids, protea and more!  Where can we find this, you ask?  Minneapolis Institute of Arts is home to the annual celebration of Art and Flowers, also known as Art in Bloom, every spring.  From the moment you enter the...