Written by Georgia Edgington
LBR Lead Floral Designer
Color trends for 2021 came out in soft colors and neutrals, gentle blues, greens, natural tones. Colors that are comforting and gentle are just what we needed post-pandemic or during the "pandemic recovery" (how I like to think of it) as our brides and grooms worked their way back down the aisle amongst friends and family. The Co-Vid 19 pandemic influenced our lives in so many ways, one of those ways has been color trends.
As a world, we suddenly found ourselves in our homes more, surrounded by our own four walls, days in and days out. Due to this "home-grounding", so to speak we began investing more in our "four walls". DIY home improvements became our past-time. The world was being turned upside down, we were closed in and experienced many emotions and feelings that we may not have been accustomed to. We found ourselves desiring gentle, soft, muted tones. Colors of "comfort". These colors became powerful colors of peace and serenity in our homes and soon reached out to more than just our wall colors, it went to our home accents, clothing, AND of course bridal trends! As we get closer to 2022 and brides are planning their upcoming weddings for next year, we see these color trends continue along with this soft comforting palette, but we see them morph just a little bit. The naturals go deeper and stronger, the greens get a bit more green and the blues remain bold and prominent. Along with these soft colors we see deep reds and mulberry popping in with blush tones and soft creams. Wow, what a metamorphosis of color! Let's take a look a look at what we will seeing walking down the aisle for 2022, a little bit closer.
Warm earthy hues are the hot trend right now and they will continue. Tones like burnt sienna and mustard are showing up in accents on tablescapes and in bridal dresses as well as FLOWERS! I'm not sure about you, but many embellishments make a wedding gorgeous and in my opinion flowers are the best ones. Imagine lovely yellow sunflowers and bright yellow ranunculus for a warm summer wedding. And rusty tones of dahlias, crosmocia, with bold dahlias and roses for a perfect fall wedding.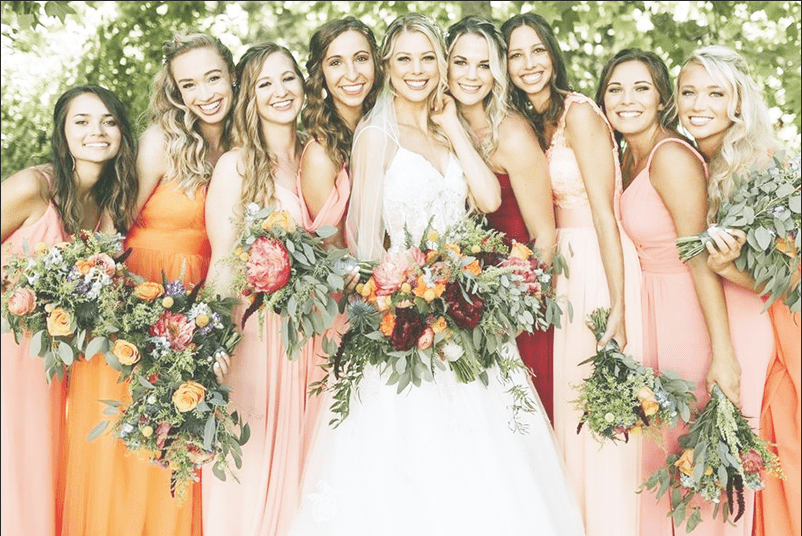 Ooooooo, these colors are warming up my heart already! Brides are choosing these warm earthy tones year-round for their weddings. Using terra cotta tones is a great way to bring these hues into their weddings. This look is all about the pops of color. We are seeing bridesmaids' dresses in these tones with complementary colors mixed within the bridal party. Brides are putting their bridesmaids in different tones to match their color preferences within this warm earthy palette. Then adorning their wedding party with natural-toned florals and little pops of color like yellow craspedia and orange ranunculus.
Muted tans are the next trend that we are seeing. Various tones and shades of tan, ivory mixed with soft whites, and sagey greens are still strong. We are seeing brides mix up their bridesmaid dresses in different tones and flowery patterns within this color palette. Brides are asking for pampas grasses, and dried naturals in natural tones, and bleached dried and preserved products. Sagey greens using fresh wheat, eucalyptus, dusty miller, olive branch, dusty millers, and bay leaf wrap up this color palette well. Mixed with soft pinks and pale peaches is also a lovely color movement.
Metallics are on the "Come-Back. The metallics of the '80s are very popular in this coming year's bridal looks. Brides are mixing brushed golds, antique gold, and copper as well as bronze into their looks. Gold and emerald green with pops of Canyon pink and burgundy are absolutely rich beyond our imagination.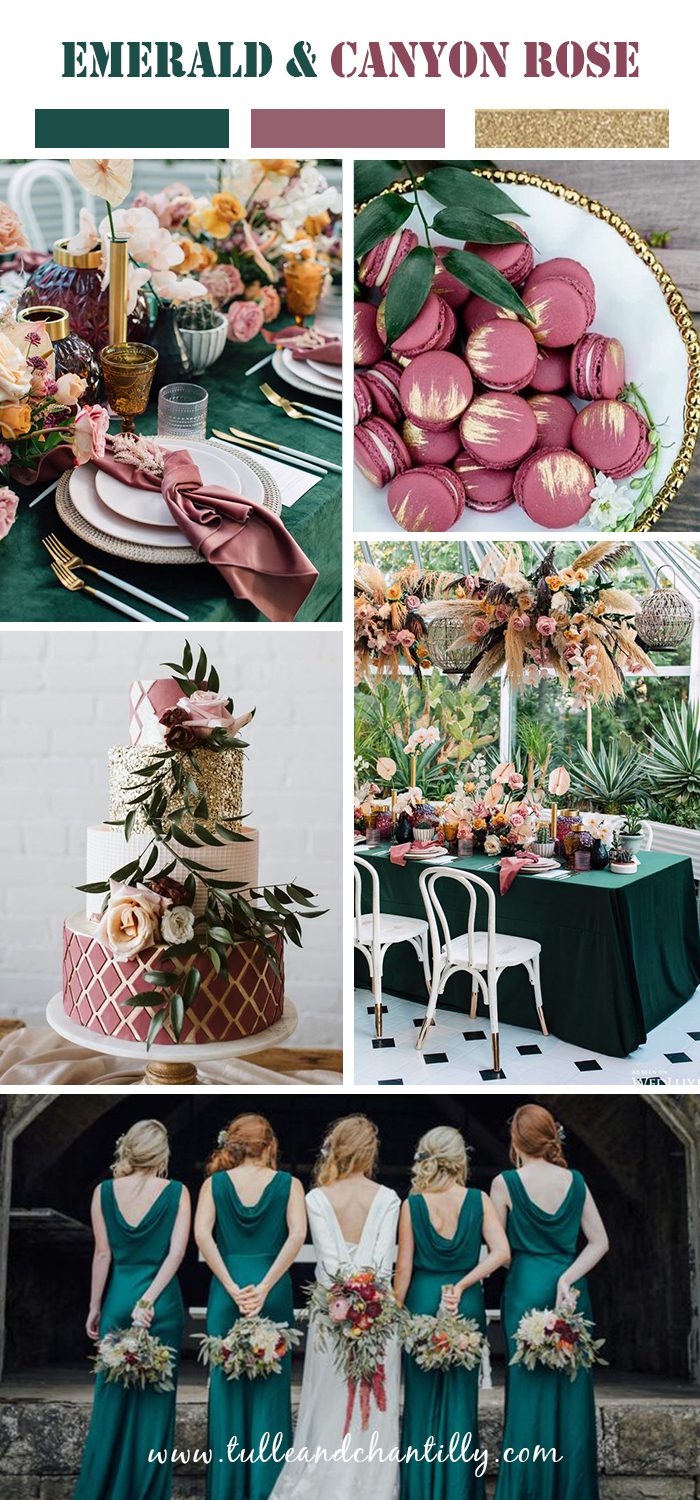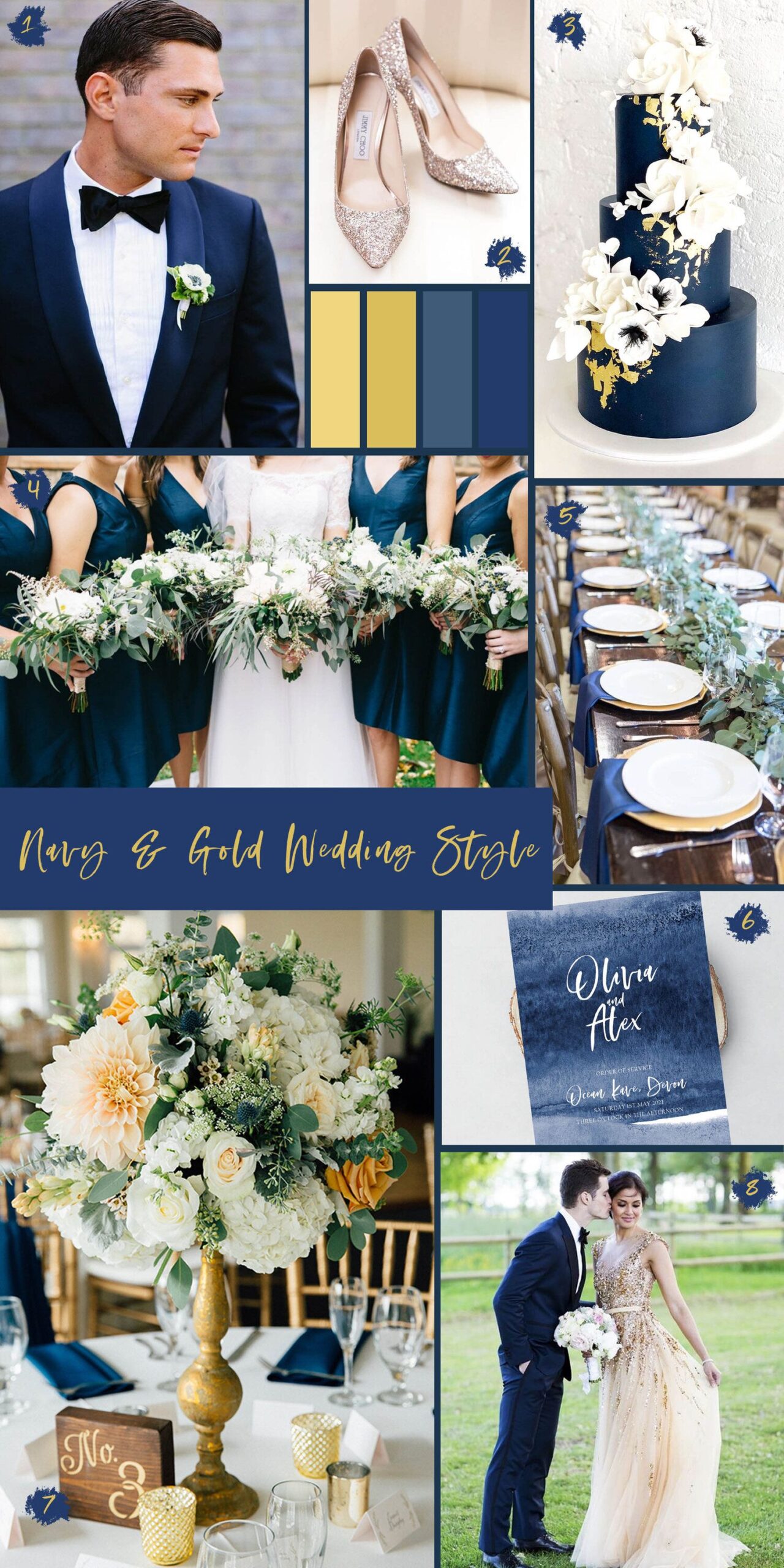 Classic Blue and gold are also staying strong in various tones of blues. Our brides are mixing navy and pink with gold accents. Brides are using metallic accents in their chairs, candlesticks, and votives on their tables. Harvest tables are very popular and will continue. Imagine a harvest table set with gold candle holders, tapers, pillars, vases in gold finishes, or a bit of sparkle. Amidst layers of greenery with gold votives mixed in. Sounds like a regal layout to me! Candlelight is BIG and will remain there another year. This is a strong look and will be a perfect color pallet of blushes, soft-whites or off-whites, mixed greens, and then pops of mulberry, deep red, merlot, and blush pinks or peach for a gorgeous floral look.
Another strong look coming out of Metallics is bronze and green tones.  This green trend is still so strong. I like to think of it as "Great Greens".  Lots of greenery foliage stems in different tones, shades with multiple textures, seem to be a strong look right now. Some of the greens we are seeing are Italian Ruscus, smilax, eucalyptus, pennycress, bay leaf, olive branch, and dusty millers. Brides are dressing their bridesmaids in various shades and patterns of pinks and or soft greens to go with this palette.  For floral they are choosing soft whites, ivories blush with pops of coral, peach, and mustard.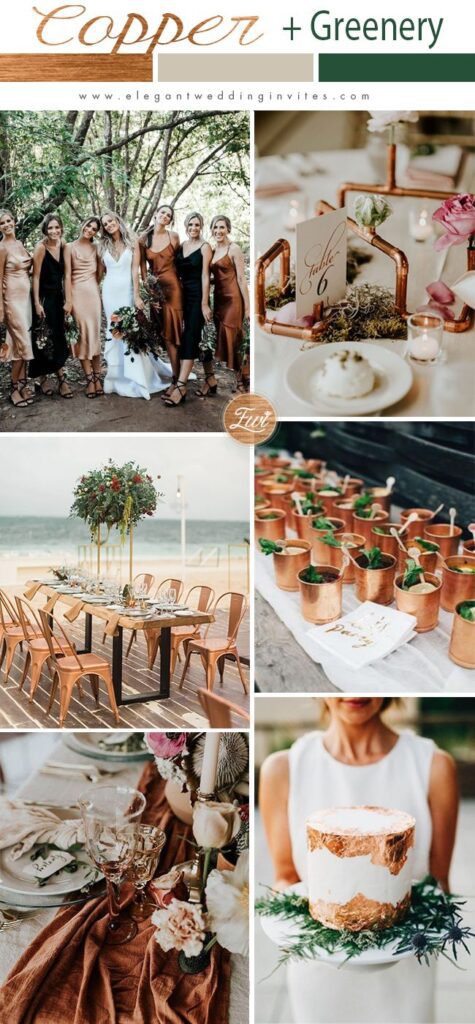 Wow, what a lovely array of colors, patterns, textures, and amazing looks are coming our way in the world of weddings for 2022.  It makes me excited to see the upcoming invitations in my mailbox…which by the way is a whole another topic as couples are starting to use a trend of electronic invites instead of paper and ink!  Seriously, your wedding invites will start coming on your phone or computer inbox over the next couple of years.  You just watch…😊
I looked at various different websites and magazines as I put together my trend forecast and I want to let you know those are listed below.  The above are my "colorful thoughts" and what I found as I research the upcoming looks.  I hope you find this inspiring and enjoyable as you are booking and planning your upcoming weddings.  Whether you are a shop owner, a floral designer or potential bride yourself, I want this forecast to be a catalyst to get you excited for the 2022 bridal year.   Enjoy and happy coloring!
Georgia Edgington,
Inspiring Resources and Research: