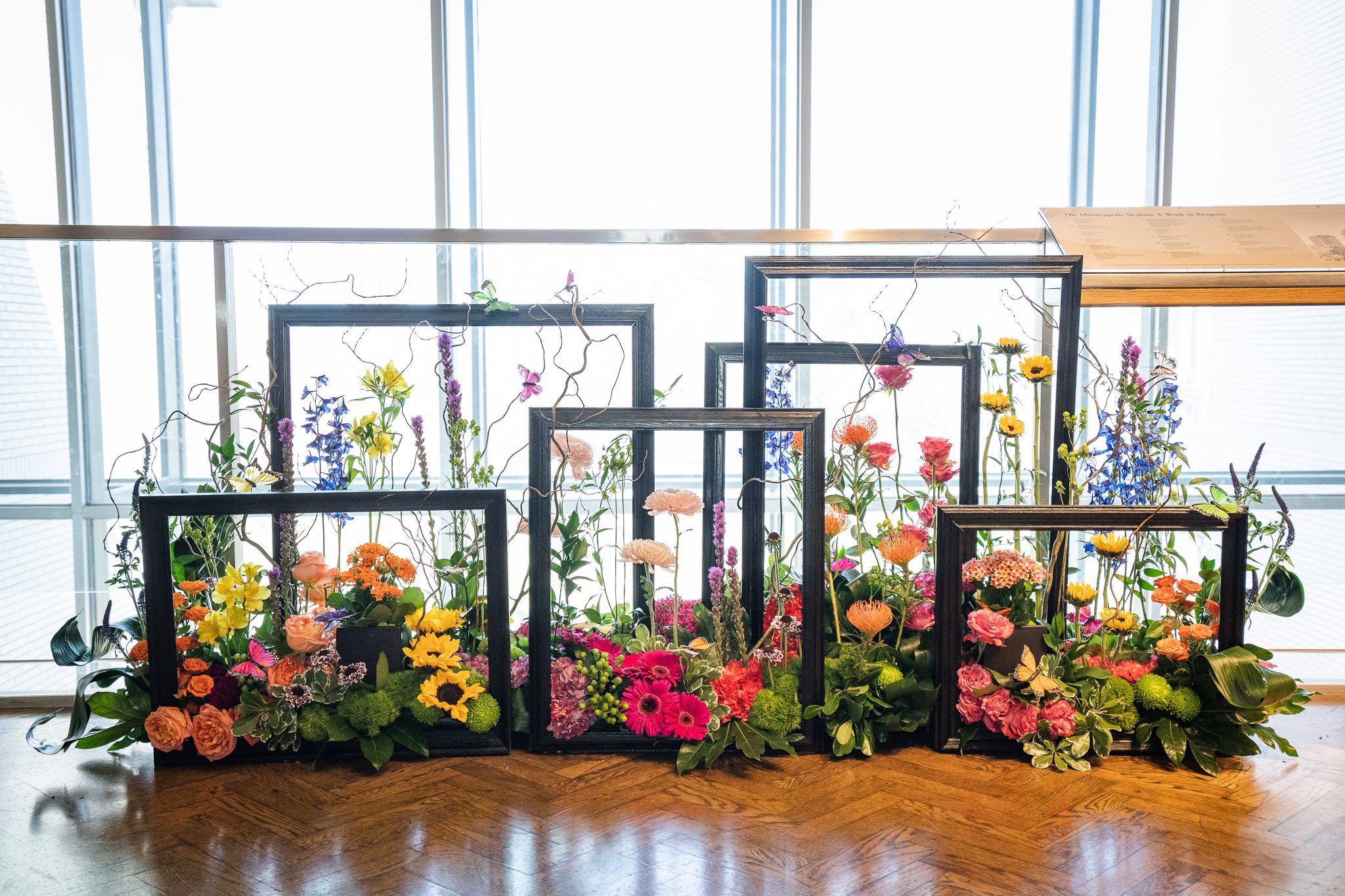 Roses, hydrangeas, tulips, eucalyptus, daisies, orchids, protea and more!  Where can we find this, you ask?  Minneapolis Institute of Arts is home to the annual celebration of Art and Flowers, also known as Art in Bloom, every spring.  From the moment you enter the lobby, you will be greeted with an array of color blooming from the walls and sprouting up from the floors of the institute.  The floral scent will wind you through the halls as you admire and contemplate the floral interpretations by each floral artist.
​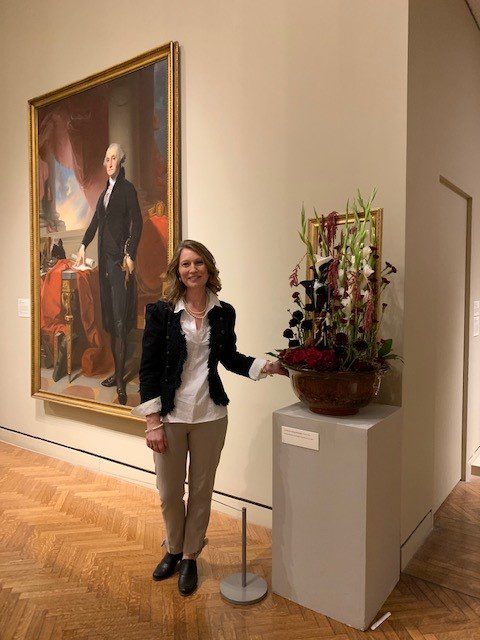 MIA hosted their first Art In Bloom in 1983.  Phyllis Colwell, then president of the Friends Organization (volunteers to the institute) experienced her first AIB in Boston.  She came back to Minnesota and knew that Art in Bloom was an event that her much-loved, art institute needed to host.  Phyllis was instrumental in organizing the first event and making it what it is today. The first AIB hosted 50 floral interpreters with over 1,000 guests visiting the displays. In more recent years, we are still interpreting about 100 pieces of art, but AIB now draws around 50,000 people during the four-day event.
Art in Bloom is an opportunity for seasoned florists, hobbyists, enthusiasts, and gardeners to come together and interpret a chosen piece of art using fresh flowers.  I started attending Art in Blooms about 18 years ago.  And each year it is amazing to see the different interpretations from the floral artists
The floral-interpreter experience starts with the selection process in January of each year.  The Institute along with the Friends of the Institute Organization will select pieces from MIA that will be up for interpretation.  Through a lottery type process, participants are assigned a piece of artwork from various choices that they have pre-selected and submitted to the institute. 
The excitement that builds over a few weeks time as you await your selection assignment is unreal.  At least for me, I watch my email every day, wondering which piece will I get.  Finally, that email drops into your inbox and from there it is all planning (colors, shape, movement, etc.)   On opening night, it is a great privilege to stand near your piece and answer questions from individuals, tour groups and other artists about your floral interpretation.   I also love to walk around and meet other artists and to stand back and just soak in their floral design.  This experience is one that will draw from your creative spirit, it will push you and challenge you in your design skills.  However, anyone can participate.  You don't have to be in a design career or hobby.  This is an opportunity for any skill level to be able to step into the shoes of an artist, if only for a few days, and florally interpret a famous piece of art from our past.
Written by Georgia Edgington