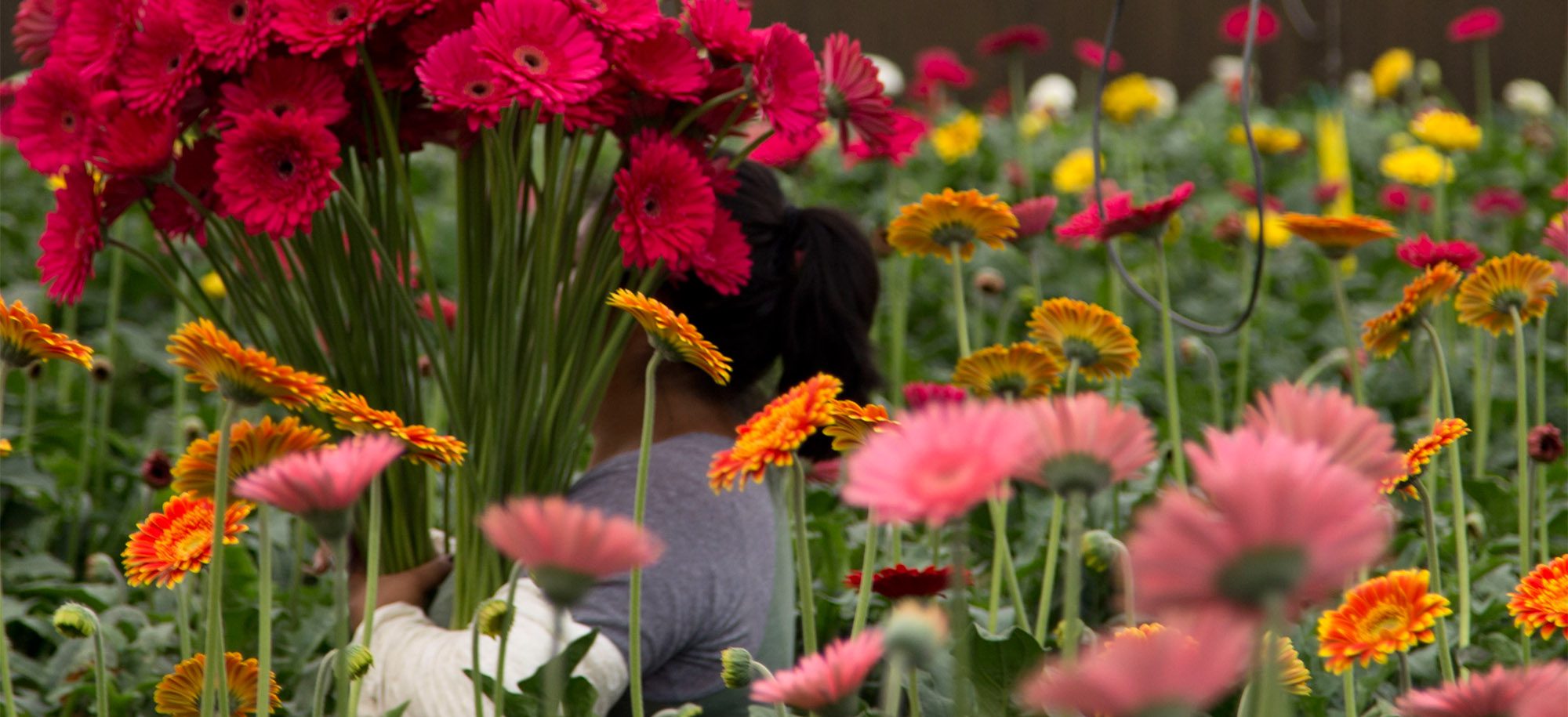 Employment
Len Busch Roses is a thriving company with exciting employment opportunities in Sales, Operations, Production and Facilities Maintenance. Len Busch Roses offers competitive wages, health and dental insurance, 401(k) retirement plan, flexible scheduling and opportunities for advancement.
Current Openings
Order Filling (2nd Shift)
These positions are responsible for executing production, distribution and maintenance plans to produce, receive, and ship high quality plants and flowers that delight our customers while maintaining the facility and equipment. This is a very physical position and requires attention to detail.
Class B CDL Driver (3rd Shift)
Delivers flowers and plants in a safe, timely and economical manner. Provide customer driven service.  (3 or 4 day work weeks available).
Route Floral Merchandising Specialist
We are currently seeking Merchandising Specialists with strong desire and passion for creating a visually beautiful presentation of high quality flowers and plants directly in retail customer locations.
Responsibilities include product selection, transport to store, creating displays, placing products, and caring for plants. This position will work with the Senior Merchandising Specialist to determine new product development opportunities.
The ideal candidate will be able to create visually appealing color groupings for displays, break down sales dollars into units needed, be able to lift up to 30 pounds, have a valid driver's license in order to drive a truck and will need to operate a liftgate. Ability to work in a fast-paced environment and to be self-directed are required. This position requires the ability to work alone the majority of the time but to also be able to build relationships and interact with store personnel. Merchandising experience in the floral industry is preferred.
Transportation Support Specialist
We currently have a position open in our Transportation department with a 5 day work week. Duties include basic maintenance of our small truck fleet, fueling our trucks, refilling wiper fluid, cleaning windshields, checking tire pressure and refilling as needed, etc. Making sure our vehicles are fit for operation the following day. The hours would be from 4-9 pm Monday-Friday.
Resume and Employment Application
If you would like to submit your resume, please email your resume and completed application to: employment@lenbuschroses.com
You may also mail or fax your resume and application to:
Len Busch Roses
Human Resources Department
4045 County Road 101 North
Plymouth, MN 55446
Fax: 763-478-6009