21. LBR Talks Business
Partner With You Community with Georgia Edgington
"It is a beautiful movement that happens at the same time across the US and across the world."
See the joy and smiles of people when you give them flowers! Petal It Forward is a great way for you to share with your community the joy of giving and receiving flowers.
Community outreach is a powerful way for new and current customers to get to know about your business. If you have never done it and want help, check out this conversation! Georgia Edgington, Lead Floral Designer here at Len Busch Roses, shares how to successfully run a Petal It Forward campaign.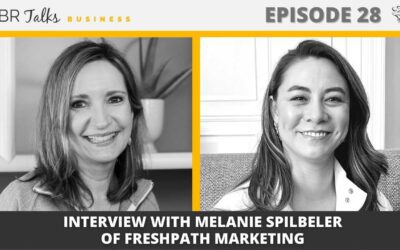 28. LBR Talks Business Interview with Melanie Spilbeler of FreshPath MarketingWhat is an easy way to elevate your own marketing? See what Melanie Spilbeler of FreshPath Marketing shares about which platform to concentrate on and the meaning of Connection. It is so...