18. LBR Talks Business
Floral Industry Insight with Smither's Oasis Director of Sales, Karen Oie & Director of Marketing, Laura Rich
The Pandemic has forced many businesses to market in a new and different way. Nancy interviews with the Director of Sales and Marketing from Smither's Oasis on changes they've had to make in order to adapt to the pandemic.
"It's all about connection and communication…It's so important to find new ways to connect" – Karen Oie
Resource Links:
Fiver Hire freelancers in graphic design, videography, photography, music and so much more!
Canva create you own graphic design, or use already made templates created by professional graphic designers.
Microsoft Teams: Effectively communicate, organize projects and groups.
Wix: A simple way to create a beautiful website.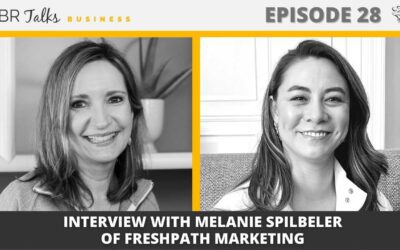 28. LBR Talks Business Interview with Melanie Spilbeler of FreshPath MarketingWhat is an easy way to elevate your own marketing? See what Melanie Spilbeler of FreshPath Marketing shares about which platform to concentrate on and the meaning of Connection. It is so...