Register Now As LBR Wood Hauler.
We've devised these simple steps to make the registration as easy as possible for all interested wood haulers.
The entire registration process can take up to two (2) business days.
Email LBR.
Email woodyard@lenbuschroses.com requesting windshield tag(s).  Please provide the number of vehicles or trailers that will need access.
Note
One tag per vehicle/trailer is required.
Each tag cost $15. These tags are non-transferable as they will be affixed to the vehicle windshield.
Get Feedback.
LBR will email you the identification number(s) for each tag. This will be needed in the next steps so make sure you have them ready.
Note
You may get feedback as early as one (1) business day.
Enlist Vehicle.
Fill out all the relevant information on this link.
To ensure smooth flow, check this first: Registration Guide.

Note
You will need to place a credit card on file with this company to provide payment to LBR. There will be a temporary $.10 charge placed on the card for verification purposes. This will be promptly refunded.
Install Tags
Email woodyard@lenbuschroses.com again requesting to set up a time to have an LBR associate install the windshield tag(s).
Note
Please make sure you have completed all the prior steps accordingly before requesting installation.
*This new process completely replaces the current solution. Once you are registered and have the windshield tag installed, you simply need to approach the new gate. It will automatically recognize your company. Open the gate and bill the credit card on file that you entered during the registration process.
Step 2
Click the Sign-Up button below the Login popup window and fill out your first name, last name, and email (this will be used to receive notifications on your account, like receipts and credit card issues).
Create a password and review the terms, conditions, and privacy policy. Then, click Sign Up.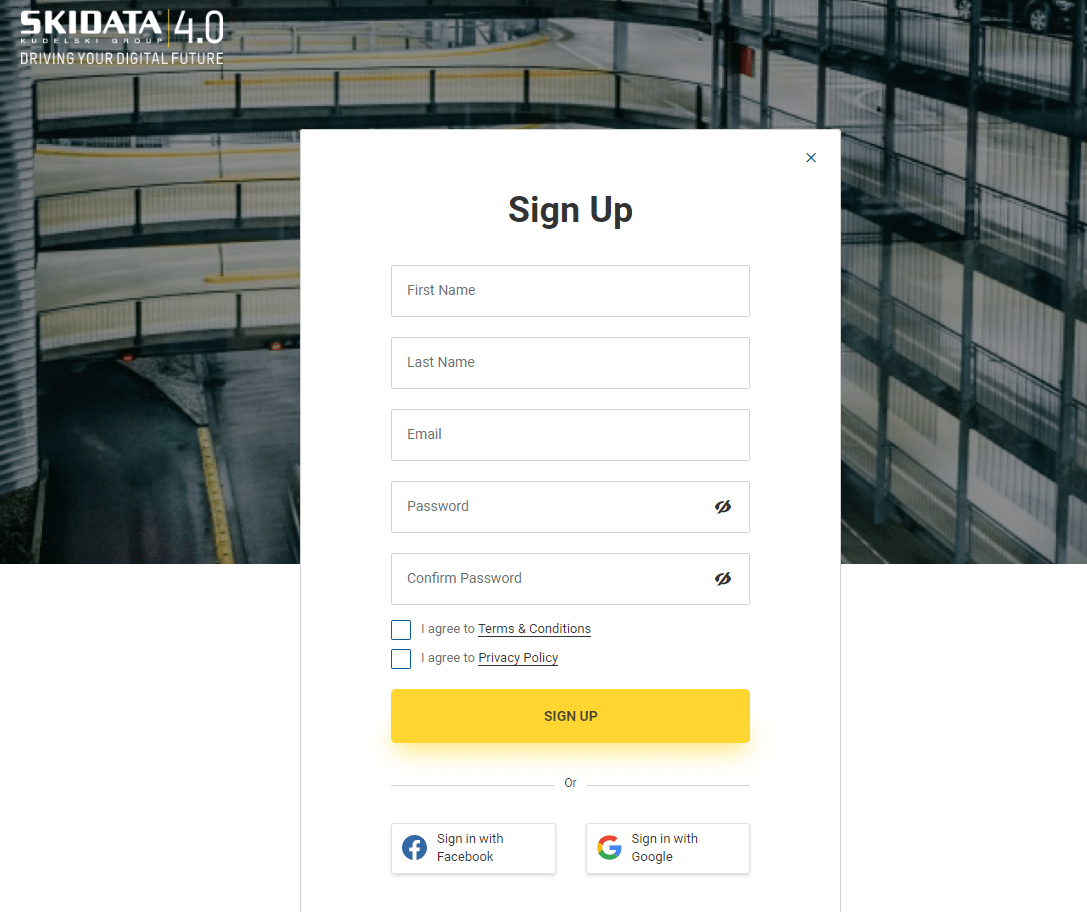 Step 3
Next, you will have to go to your email account to activate the link.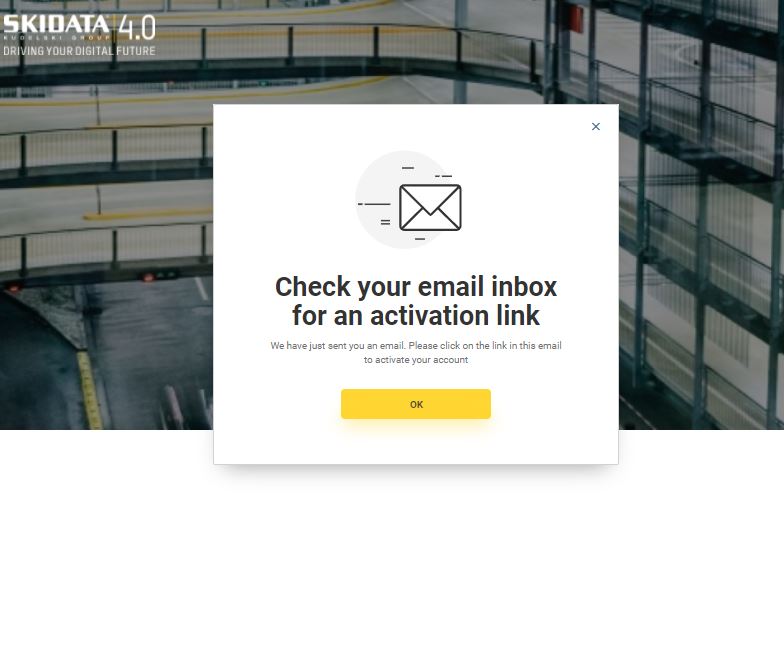 Step 4
Once you finished signing up, go back to the Registration Portal and use your email and the new password created to sign in. Once logged in, select a start date on the calendar. Then, click Vehicle Description.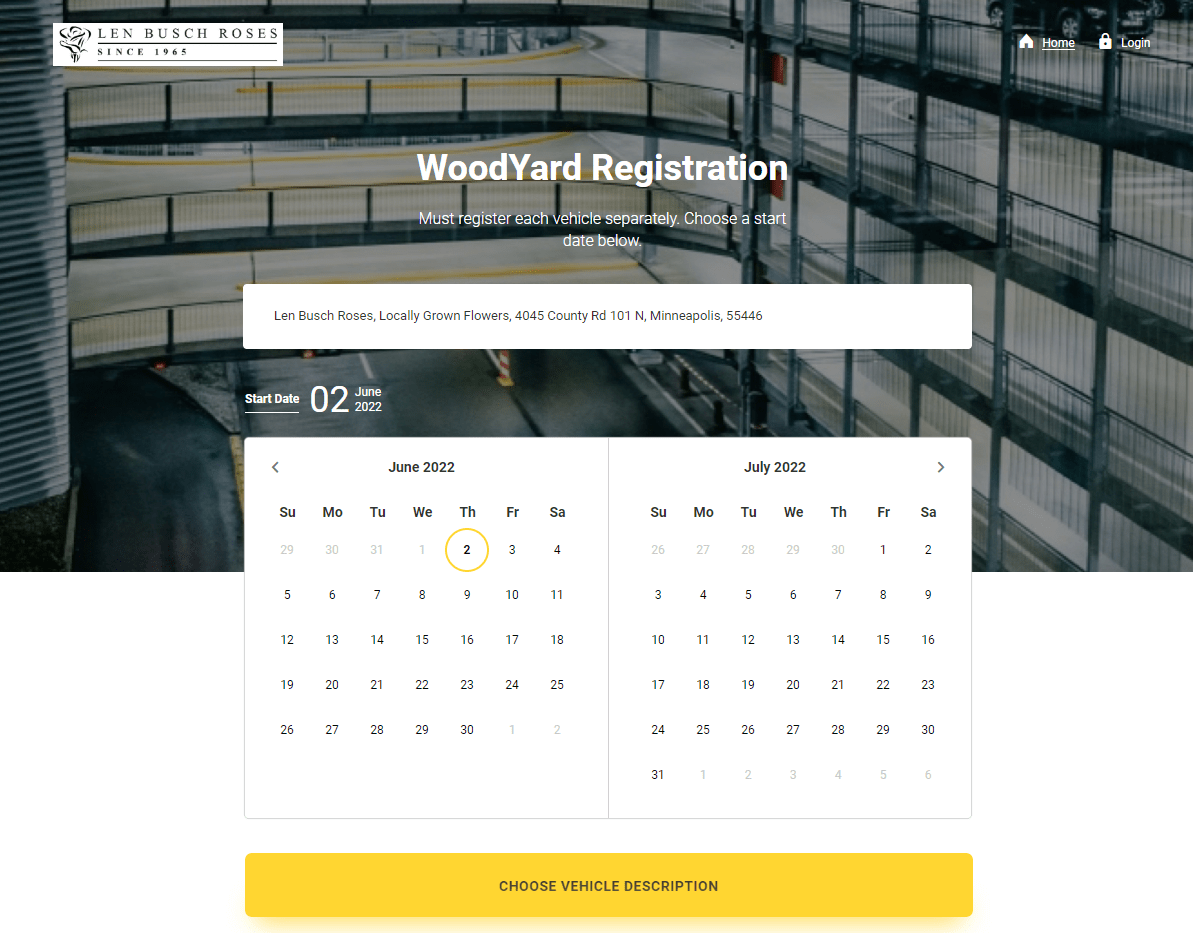 Step 5
Select truck description. You must register each vehicle separately.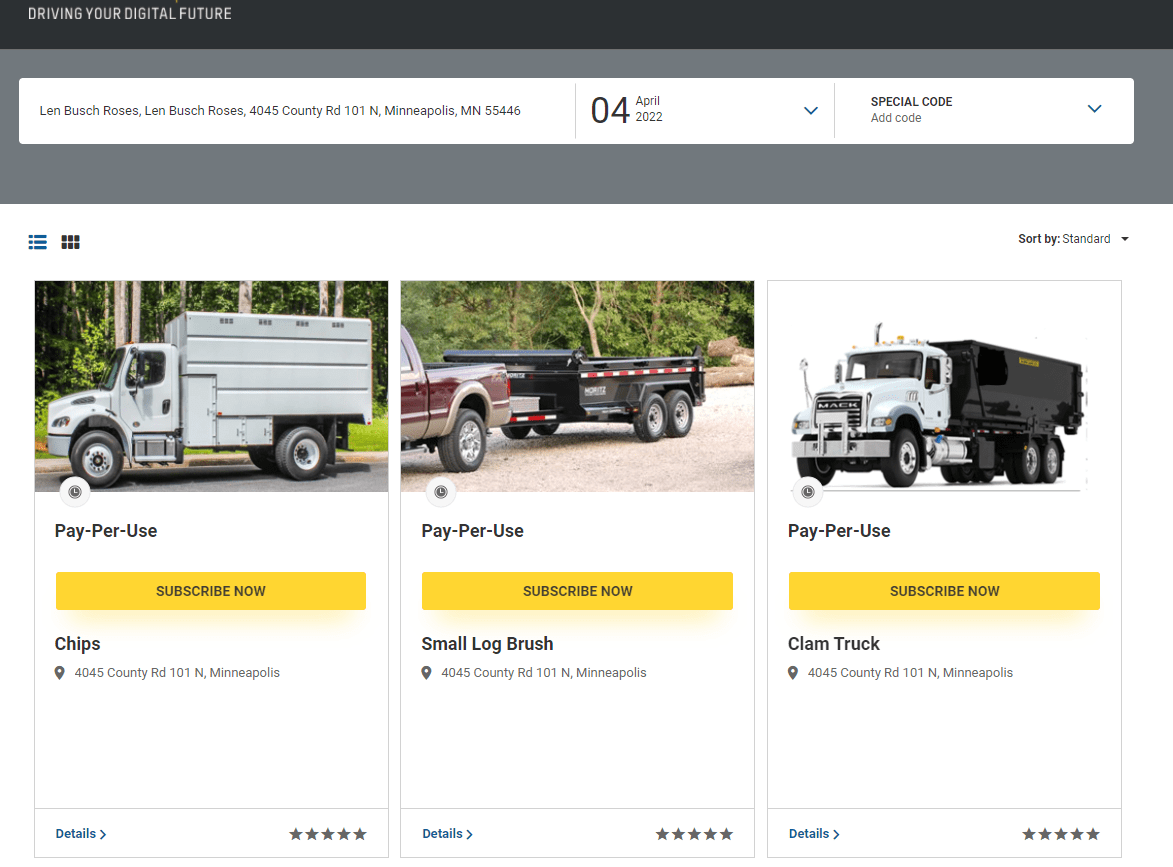 Step 6
Fill out the address information. Check the box "Add to my address" and then you will not have to keep entering your address as you register new vehicles.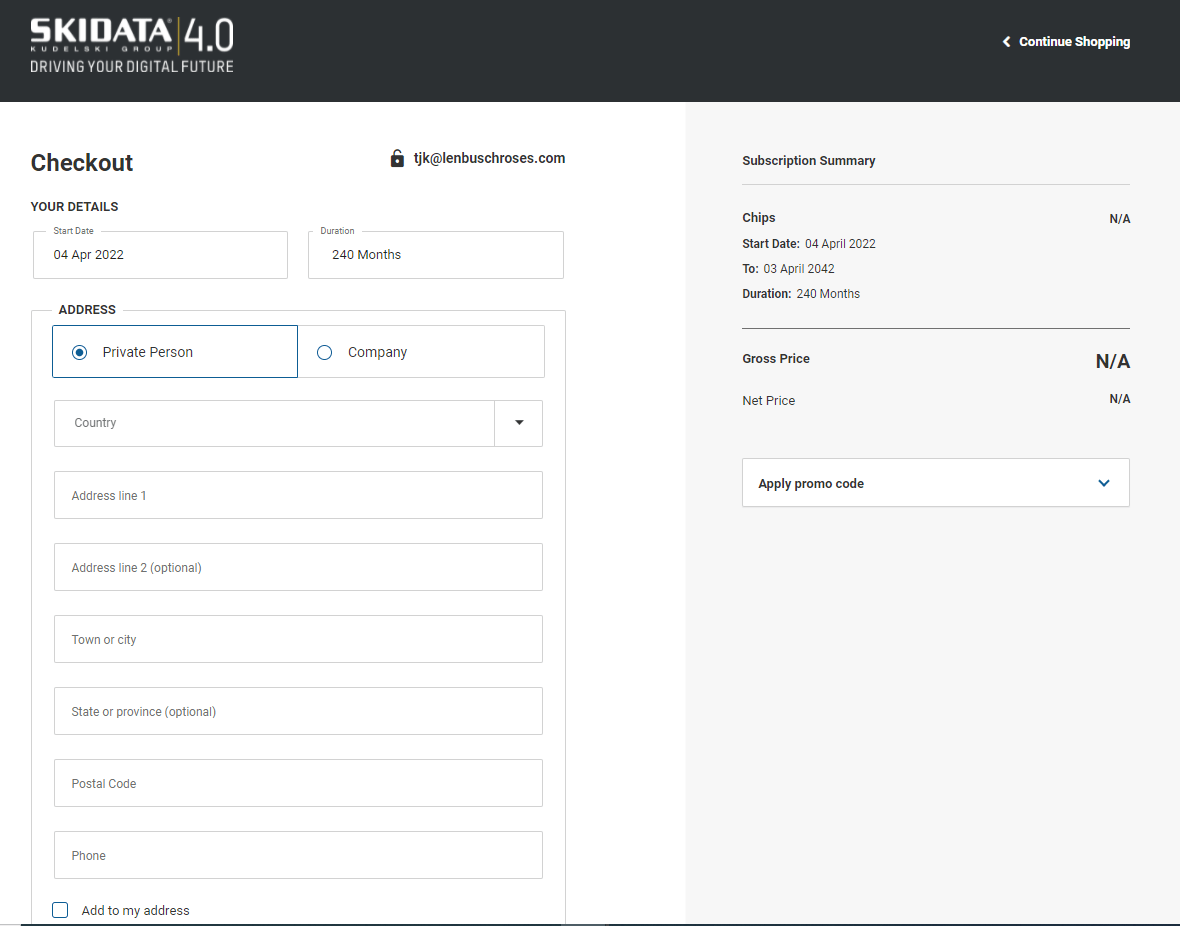 Step 7
Check the box on "I am not the parker" and enter a truck description and your email address.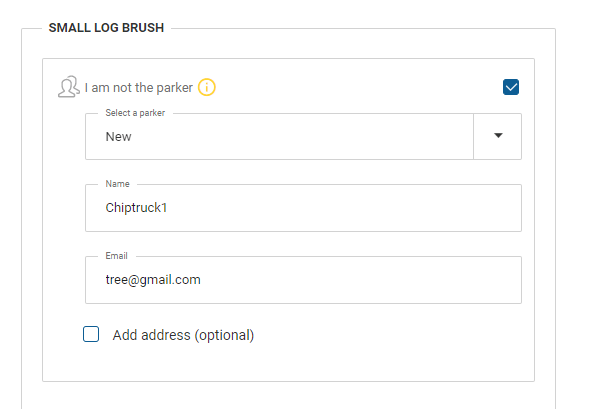 Step 8
Then click on "New" and enter your Tagmaster identification number that will be purchased from us for each vehicle. This is the windshield tag that will be scanned as you enter and exit.
Then click on "ADD". Review the terms and conditions and Privacy Policy and check the boxes after you have reviewed them and click on "SUBSCRIBE".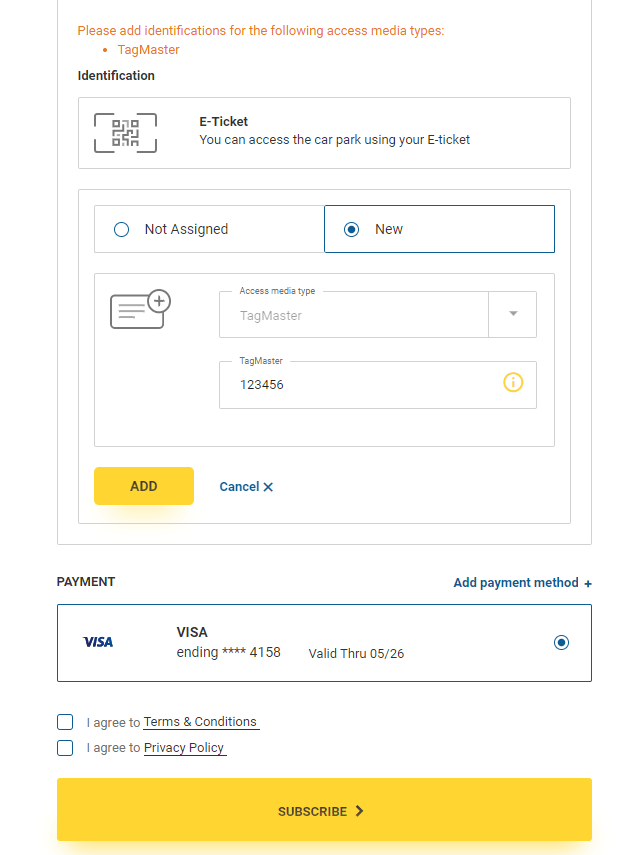 Step 9
After clicking on Subscribe, you will be redirected to the Windcave payment page to enter your credit card information which will be used for payment automatically as you pass through the gate.
Note that there will be a $.10 cent charge to confirm that your credit card is active. This charge will go back into your account after confirmation.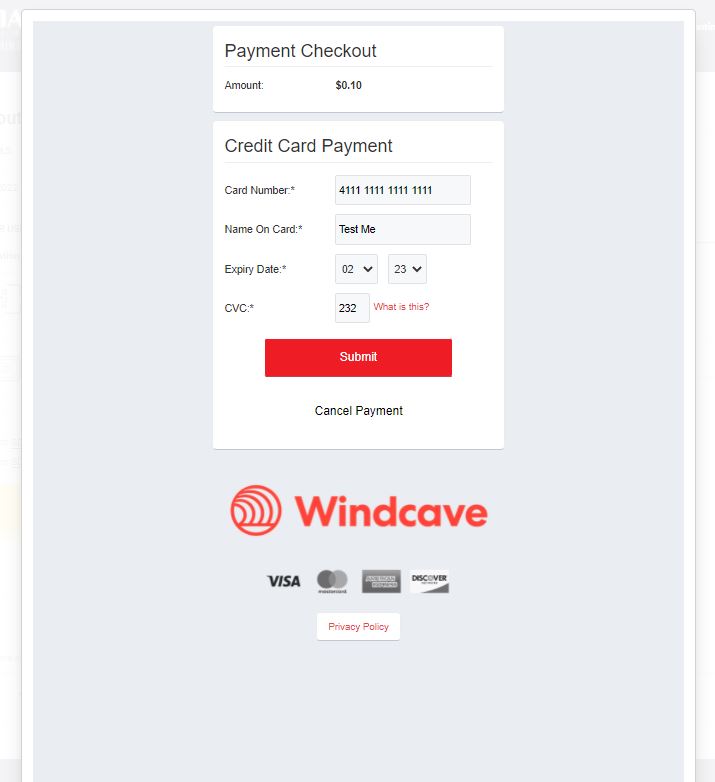 Step 10
Once registration/login has been made, you will be brought to your dashboard where you can track all your registrations under Subscriptions and your credit card information under Payment Methods. If you are denied access due to credit card issues, you will be able to correct it in the latter section.
To register another vehicle, you will need to click on the "Home" button and it will bring you to the first page where you started. Then, follow the steps again from choosing a start date on the calendar.
You will not have to enter your credit card information each time as long as it was completed the first time.