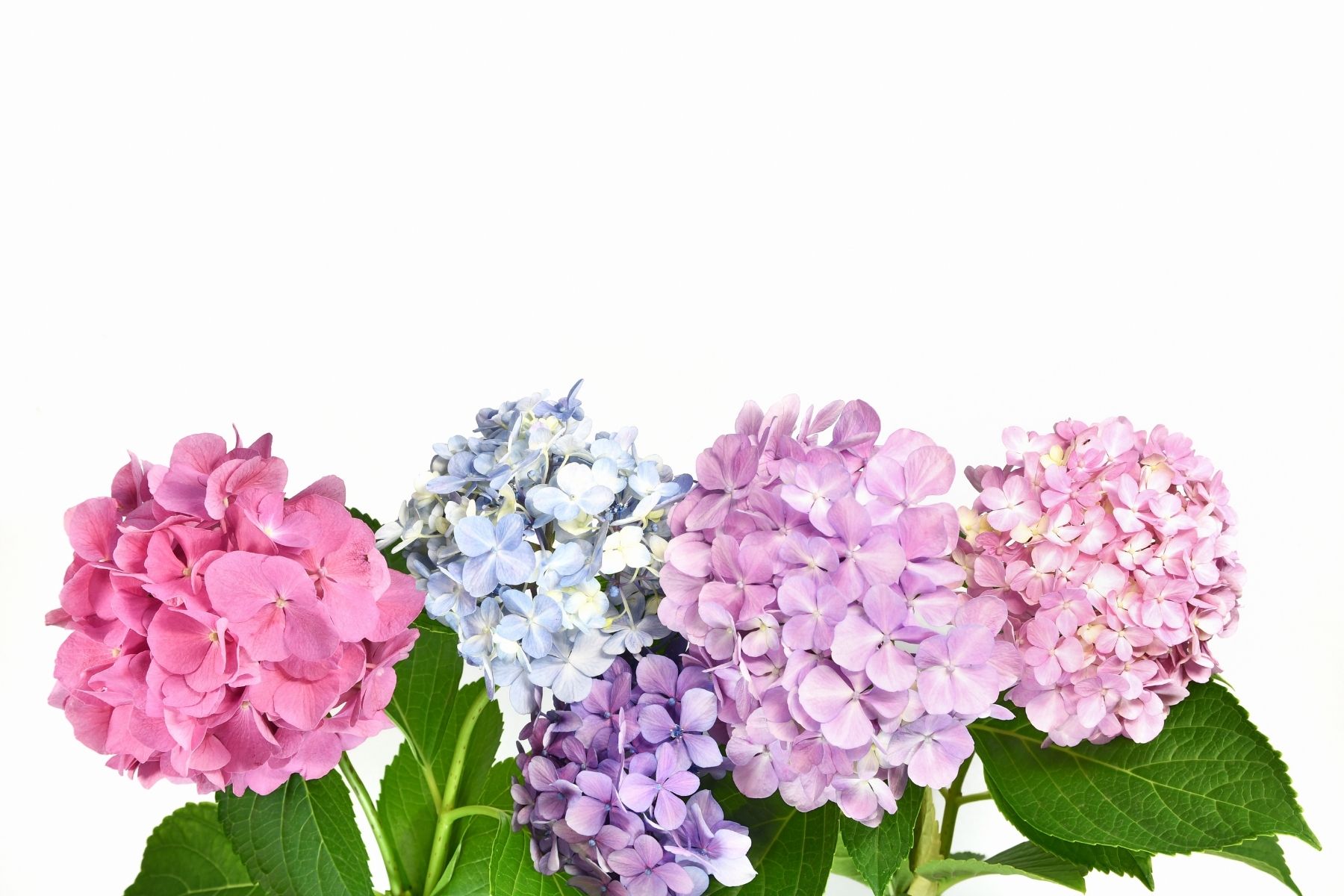 If I had a dollar for every time I heard, "I don't like to work with hydrangeas, they are so touchy", I would be rich enough to buy a Hydrangea farm!  The fact is, they are a bit touchy, but if you know how to work with them, they can become a dear friend to your arrangements and bouquets.  I've done a lot of experimenting, and research on hydrangea care and have talked with mentors and colleagues who have been in the business for years.   I've raised my own hydrangeas as well, so here is my wisdom and I hope you find it helpful for you.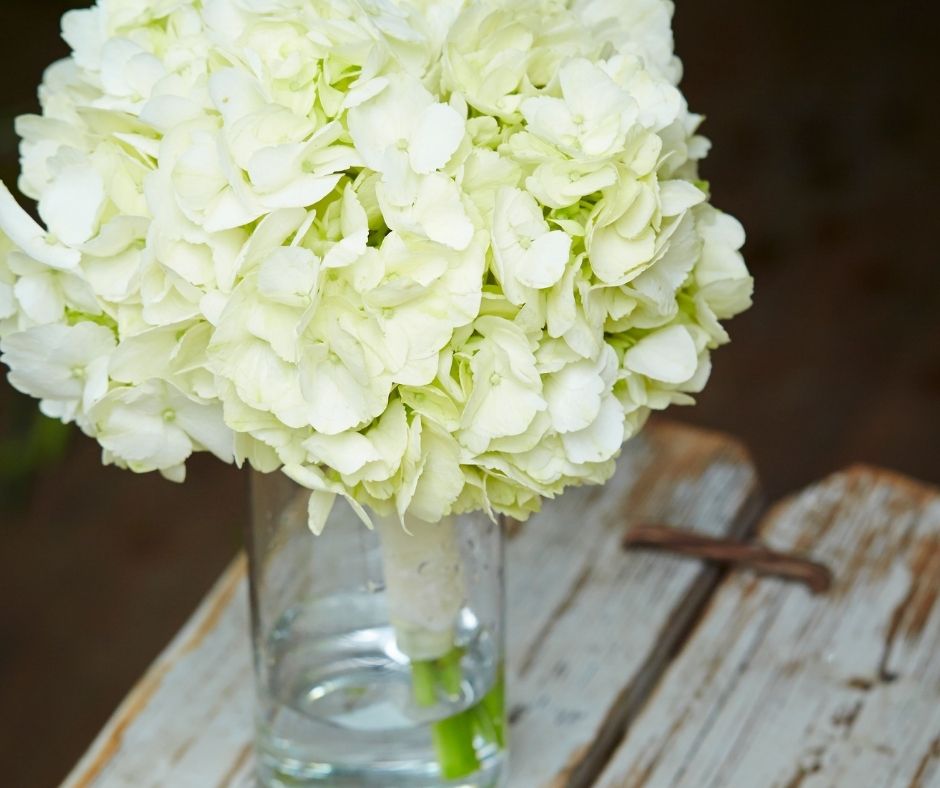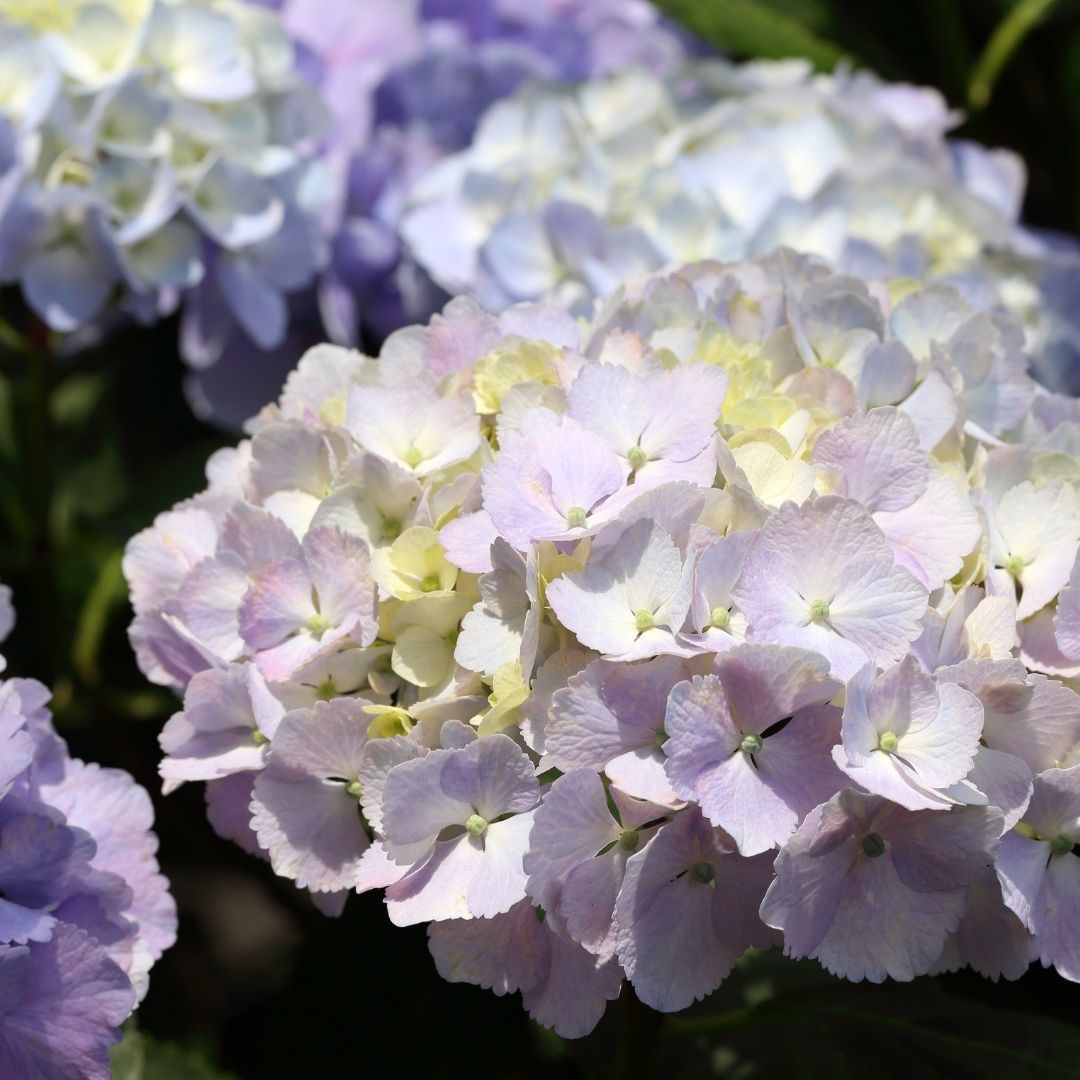 Steps to having success with hydrangeas in your floral work:
-ALWAYS take the plastic wrap off of the bloom as well as the stem when you receive them.
-Give a SHARP angle clean cut on the bottom of the stem and put into hydration fluid immediately.
-Make sure all buckets (used for all flowers, not just hydrangeas) are properly sanitized and filled with hydration water.
-Remove the big leaves at the top of the stem.  These leaves will try to hydrate themselves taking away the nutrients and hydration from the bloom.
-Keep in mind that hydrangeas are "thirsty" flowers.  When working with them, they cannot get dried out, whether in your bucket, vase or a container with oasis.  They always need a water source.
-NEVER give them a fresh cut , lay them down and walk away and come back to later design.  The air hits the bottom of the stem causing this to "callous" over, making it more difficult for the hydrangea to re-hydrate itself.  Hydrangeas should go from one water source, fresh cut to the next immediately.
-ALUM, the powder kind preferred- NOT granulated.  Yep, this is an old trick, but I swear by it.  I always carry POWDERED alum with me when on location for a design project that is using hydrangeas.  And it is always on my design table when working with hydrangeas as well.  Here is how to use it to benefit your hydrangeas health.  Right before placing your hydrangea in the vase or oasis, give a fresh angled cut to the desired length, dip the cut stem into a pile of Alum then directly into your oasis or vase.  I say a pile of Alum because dipping the stem into the spice container can transfer moisture there or bacteria.  Always pour out your alum onto a clean dry surface.
-If you have droopy blooms or heads.  Here's another old trick, and again, it does work, IF the hydrangea isn't too old, or sat too long in storage dehydrated.  Fill a container with COLD water. Remove the upper big leaves and submerge the Head of the hydrangea into that cold water for a couple minutes. Then, removed it gently and shake off the excess water, fresh cut into hydrated water. There is an OLDER method of AFTER the cold bloom submersion that you fresh angle cut and put it into 2" of boiling water.  I personally have not tried this method, BUT I know professionals in our business that swear by this method.
Here you go, these are my methods and practices for working with hydrangeas.  If you follow these tips, I have great confidence that you will have success when designing with hydrangeas.  Until the next blog…happy designing.  Remember WE make a difference with flowers.  Let your heart show in your work. 
Written by Georgia Edgington