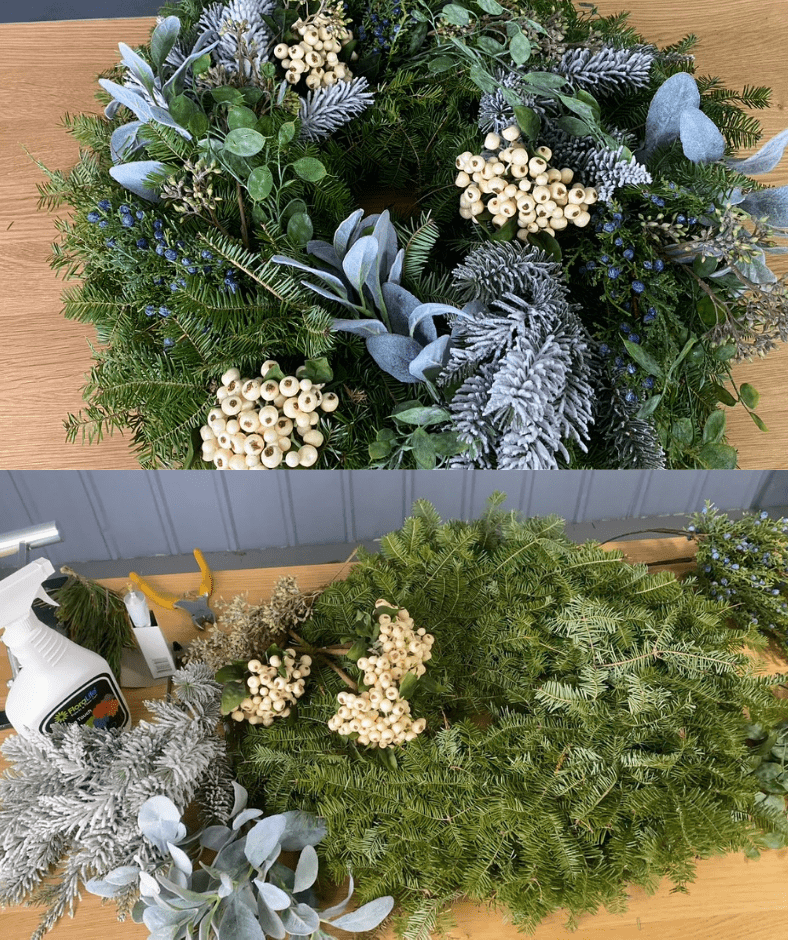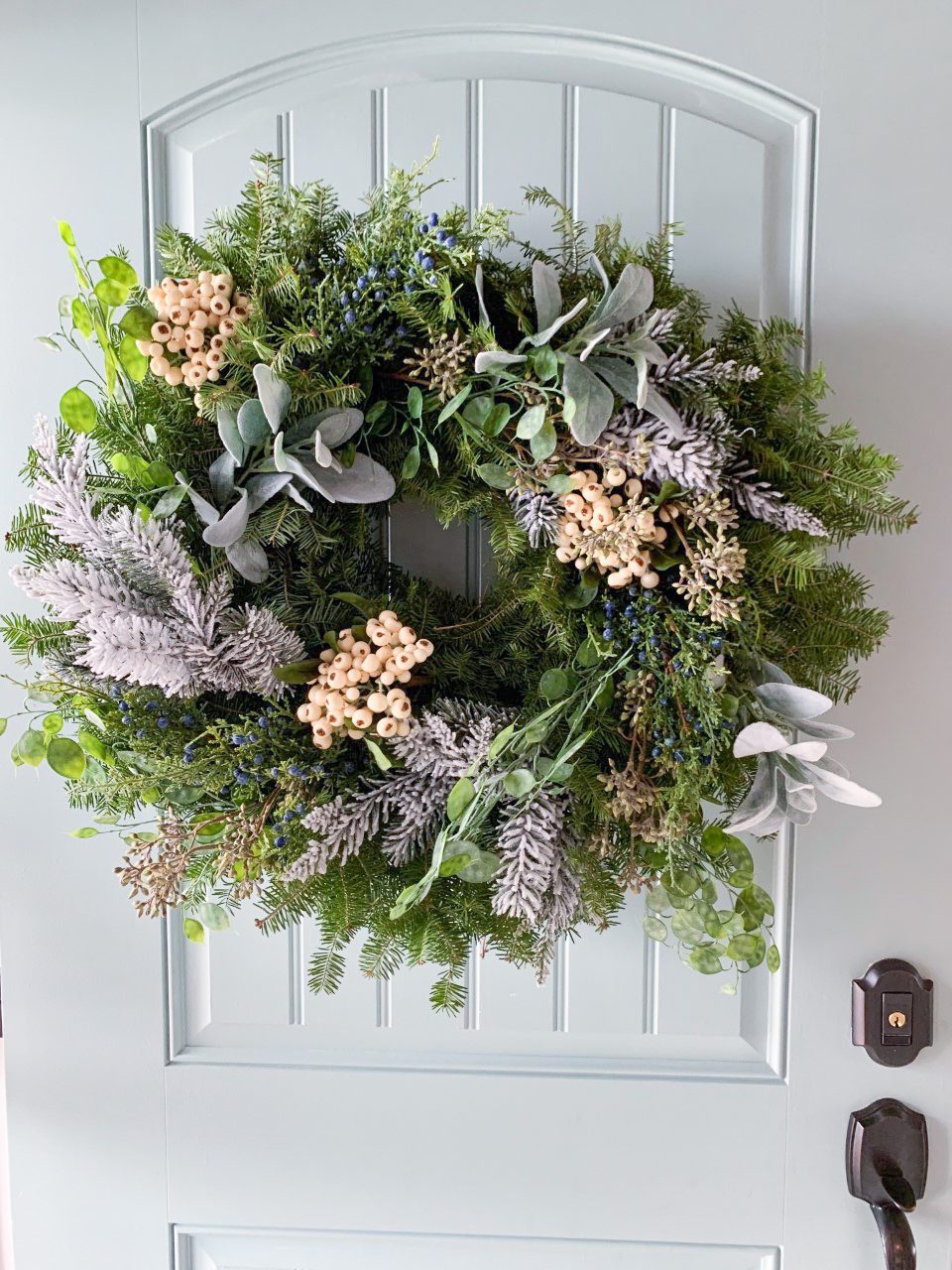 "Nordic Christmas" features a textural mix of with subtitle gray and cream decorator tones. The snow frosted pine and velvety lambs ear give a softness in contrast to the blueberry juniper and seeded eucalyptus. To make this wreath, the wired stems of the permanent botanicals were woven into the fresh wreath. It was then flipped to the back where the wires were bent back over the wreath frame eliminating any sharp ends. The shorter materials were inserted into the wreath and adhered using Oasis floral adhesive. To extend the life of the fresh wreath, it was sprayed with finishing touch spray to add moisture to the pine wreath.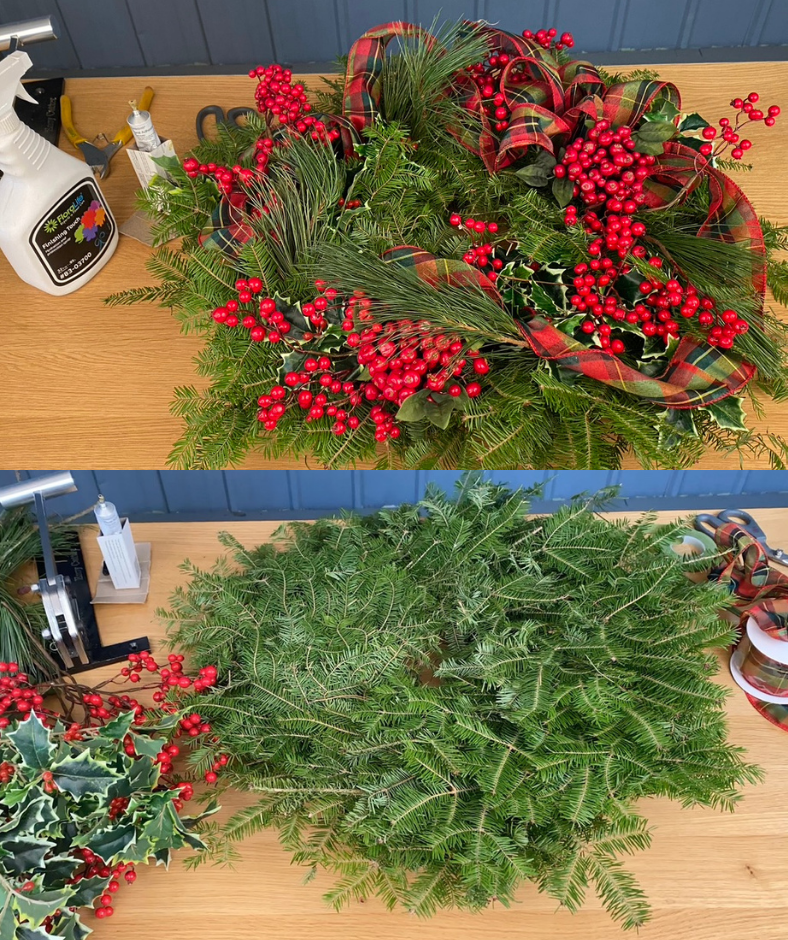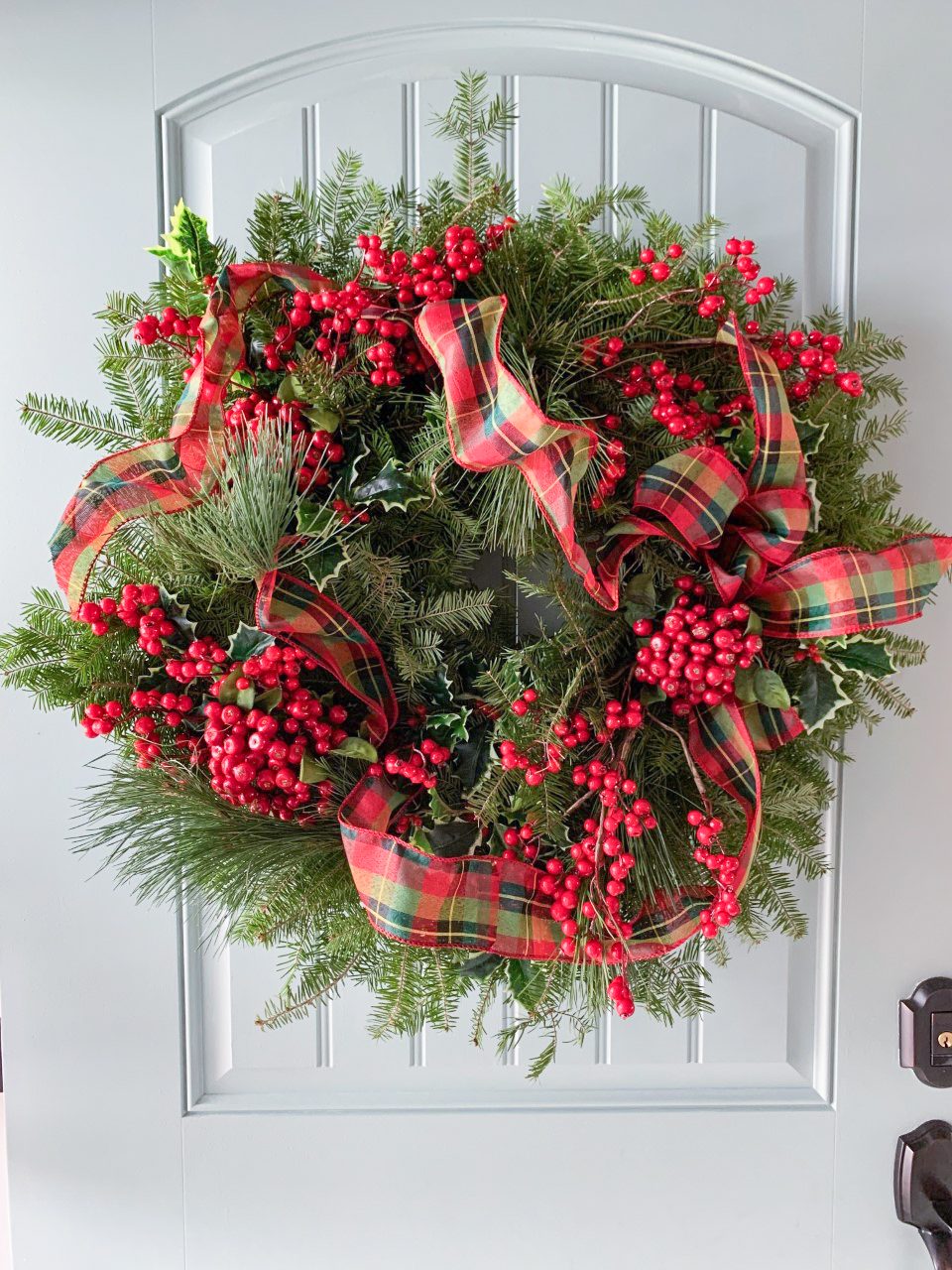 "A Christmas Up North" uses a collection of berries accented with permanent holly and fresh white pine. The wreath is finished with a decorative bow that is attached with a taped wire inserted in a U shape from the back and connected in the front. The berries were inserted into the wreath flipped over and the ends bent into the frame eliminating the sharp ends of the wires. Oasis floral adhesive was used to attach the holly and white pine.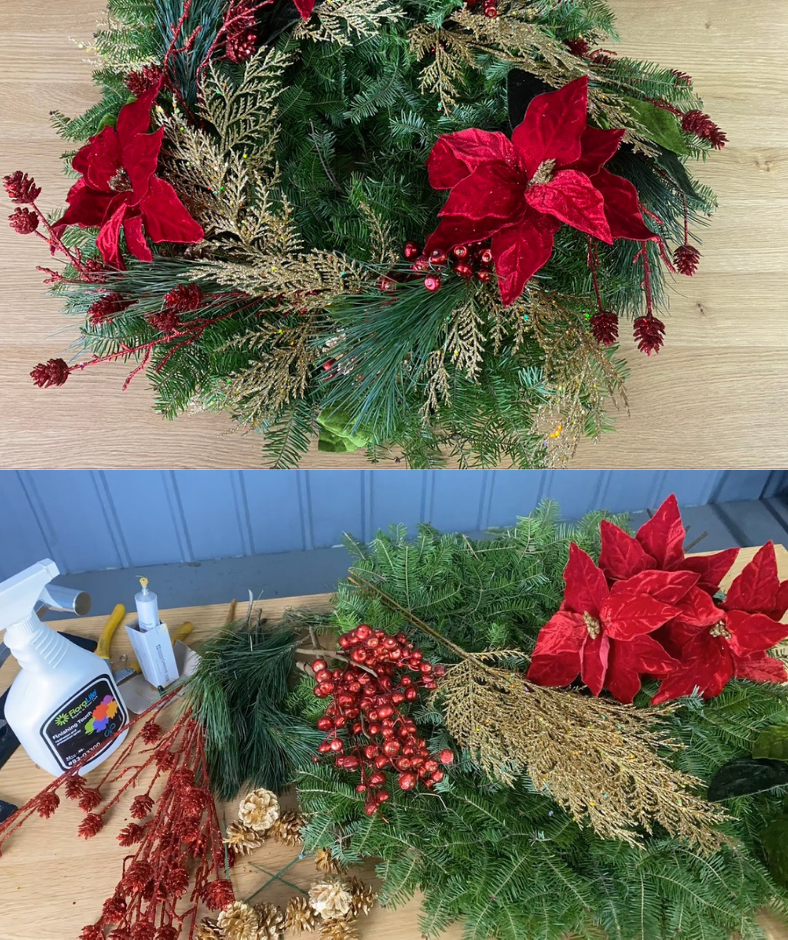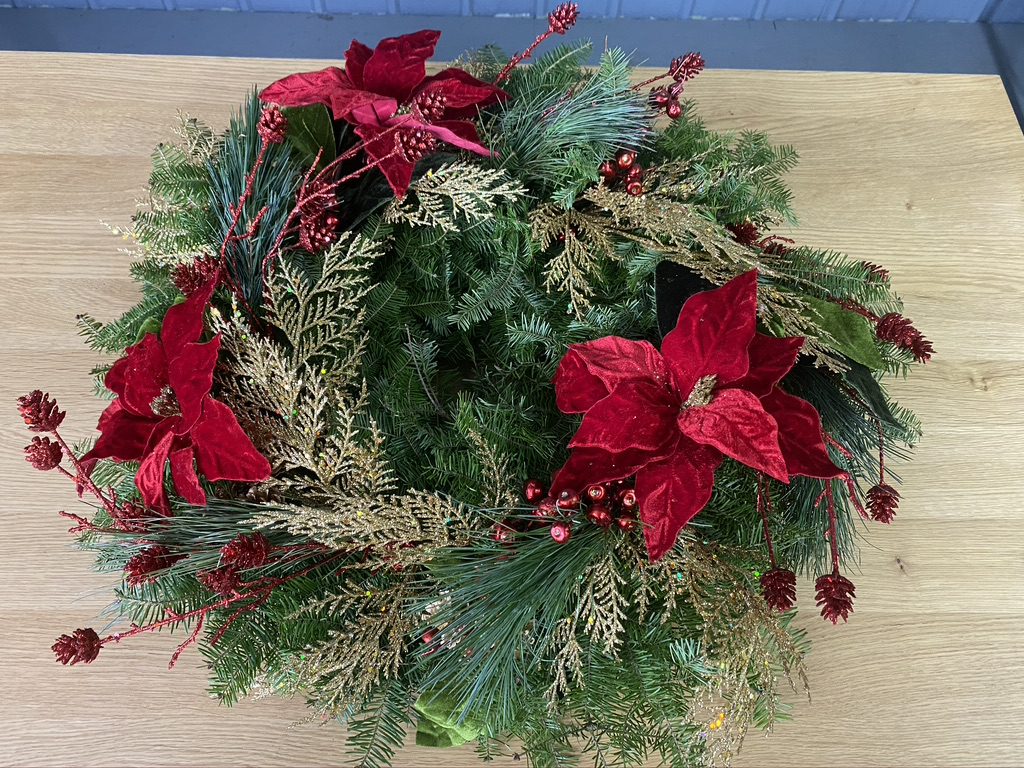 The "Traditional Holiday" look with glimmering champagne cedar and red pinecone branches contrast the rich velvety poinsettia and metallic red berries. This combines beautifully to make your holidays shine. The same mechanics as above were used to attach the product to the fresh wreath.
Whatever your style, adding color and texture to a plain fresh wreath adds interest and style to any door, window, or wall! Be creative with pieces you already have or be inspired by our looks and go onto our online cart for products we carry.
Happy decorating!
Author: Sandy Schroeck