Tulip season is definitely everyone's favorite around here.  There is something magical about the tulip house.  With the sun shining through the greenhouse roof and the calming sounds of the fans, the greenhouse gives a sense of calm and a promise of spring.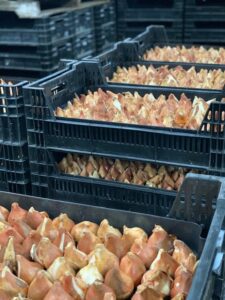 Our bulbs come in a container from Holland. We get 9 full containers in a season (9 truckloads); that's 4.9 million bulbs! Gasp!
We "plant" them in their hydroponic trays shortly after they arrive. They "root" and Stretch in the cooler for 2-3 weeks before going to the greenhouse.   While they are in the cooler, we refresh the water in the trays to keep it clean and help keep the roots healthy.  They load the pallets into the yellow pallet tipper to drain the water out and put new water into the trays.  Once in the greenhouse they are in there for 2-3 weeks before harvest. We refresh their water daily and keep them covered with black shade for a few days to help stretch them out to meet our spec length.   As we get closer to spring (warmer weather), the time in the greenhouse gets shorter.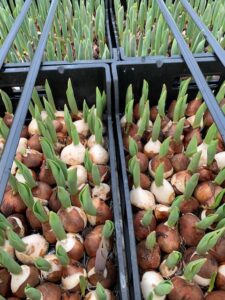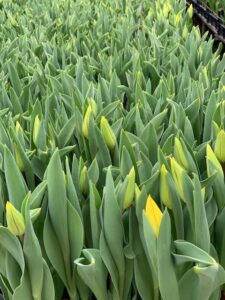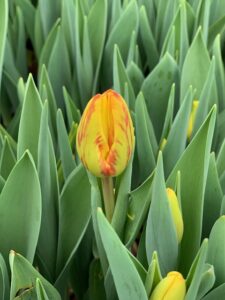 After the tulips have been harvested, they are brought to our new tulip machine!  Stay tuned for part II of this post to learn about this amazing invention!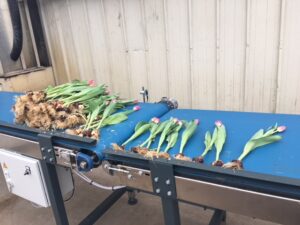 until next time,
k