We are growing a batch of a new plant here at Len Busch and they decided to show their pretty faces a few weeks early!
They are Streptocarpus, also knows as Cape Primroses.  We consider this a trial plant, but we have some available now at the end of November.  To be honest, I didn't know a THING about these plants.  I had to do "the google" to look them up!  It seems they have quite the following and aren't always easy to find.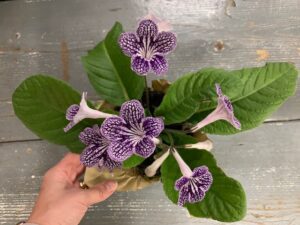 I had to go see them for myself and was impressed by their beauty!  From what I learned, their velvety, long green leaves and floral sprays that rise above the foliage create a stunning plant for a windowsill garden. Streps are known for their ability to bloom in low light.  It seems they thrive in Eastern or Northern windows.  It's said that growing Streptocarpus plants is good training for African violets because their requirements are similar, but cape primrose aren't as delicate.  A fun plant to give as as gift for the holidays!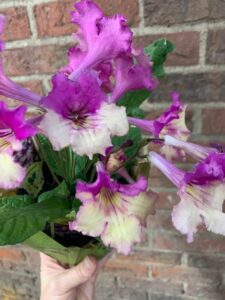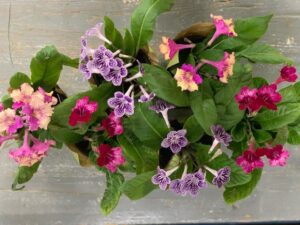 this gardener has some great tips on care!
Read more at Gardening Know How: Streptocarpus Information: How To Care For Streptocarpus Houseplants https://www.gardeningknowhow.com/houseplants/streptocarpus-plants/care-for-streptocarpus.htm